HELPING ALABAMIANS
GET THROUGH TOUGH SITUATIONS
PERSONAL INJURY, FAMILY LAW & CRIMINAL LAW ATTORNEYS
IN GUNTERSVILLE, ALABAMA
No matter what situation you may be facing, we are prepared to offer you guidance and advice that you can count on to help you move forward. We're proud to serve Alabamians in Guntersville and the surrounding areas.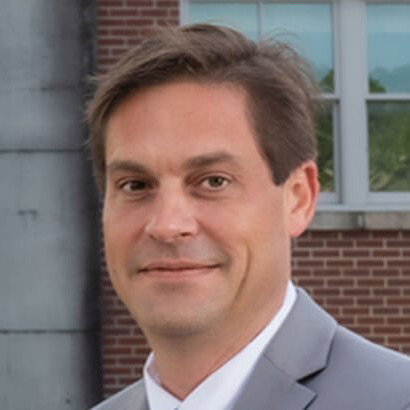 PAUL A. SECKEL
---
Attorney at Law
---
An Alabama native, I am a proud graduate of the Birmingham School of Law. Since obtaining my law degree, I have been giving back to the community of Guntersville by providing courteous and compassionate legal services to those in need. With my experience in criminal, family, and injury law, I am confident that I can provide excellent representation for any of your legal concerns. Clients can rely on me for sound advice and honest counsel during difficult times, so don't hesitate to contact me at Guntersville Law, LLC.
HELPING YOU PURSUE
MONETARY COMPENSATION
The aftermath of an accident can be chaotic and stressful. The choices you make immediately following the accident have the potential to make a major impact on your life and your recovery.
When you choose to work with Guntersville Law, LLC we will use our experience to fully analyze the circumstances surrounding your accident, and help you determine where the fault lies.
Once we have that figured out, we can properly guide you through the legal processes of seeking compensation to help you recover damages suffered from the accident and recover with dignity.
Calling an attorney to help you through your personal injury claim doesn't have to be intimidating. At Guntersville Law, LLC it's our goal to provide excellent customer service, which includes clear, prompt legal counsel that you can depend on.
The better understanding you have about your case and the options in front of you, the easier it will be to make strategic decisions about which solution is right for you.
We strive to provide you with legal services that bring clarity to your situation and go beyond your expectations.
For the best chance at a favorable outcome, you need personalized strategies for moving forward— not just a cookie-cutter solution.
At Guntersville Law, LLC we recognize the uniqueness of each client and the situation they are in and provide you with individual attention your case warrants. When you choose to work with us, you gain experienced advocates in your corner who care about the long-term effects your case can have on your life.
With your best interests in mind, we will outline a personalized strategy that fits your needs now and goals for the future.
One of the most important questions we can help you answer is how you can avoid financial instability when recovering from an accident.
When you or a loved one have been injured in an accident and the medical bills start piling up, things can quickly become stressful and overwhelming. You need the legal representation of experienced personal injury attorneys to fully understand your options and to help you secure the compensation you deserve to aid in your recovery.
We want to help you avoid financial instability so you can focus on what matters most: your recovery.
WHY WORK WITH US?
WE'RE PERSONALLY INVESTED IN YOUR WELL-BEING.
EXPERIENCED
With years of knowledge and experience, we have a thorough understanding of personal injury, criminal, and family legal issues and how they might affect your life. We can help you determine the right steps to help you move forward.
RELIABLE
When you're dealing with a legal issue, we know how important it is for your peace of mind to have a clear understanding of what's going on. That's why we will provide prompt responses and expedient resolutions for you.
COMPASSIONATE
You deserve an attorney who cares about your situation. No matter what you're going through, we will provide courteous, compassionate, and empathetic listening ears so you can feel comfortable with our services and support.
ADVOCATING FOR YOU IN COURT AND BEYOND
Whether you're dealing with a civil or criminal matter, you'll need the help of an experienced attorney to protect your rights and ensure that your interests are represented. With Guntersville Law, LLC, we help make finding the right lawyer for your situation easy with our experienced team of Alabama attorneys.
Mr. Seckel is a great lawyer. He was very helpful and handled my divorce and child custody case very quickly. He answered all of my questions and was very kind when I was going through a very tough time. I highly recommend him to anyone who may need an attorney.
–ANONYMOUS
LET US HELP YOU FIGURE OUT THE NEXT STEP
At Guntersville Law, LLC, we are attorneys dedicated to providing you with comprehensive legal services and support to help you through whatever situation you're facing. We are prepared to take on any personal injury, criminal defense, or family law matter with you so that you have peace of mind that you have someone willing to fight for your best interests and long-term well-being.
Whether you have been injured in a workplace or auto accident, recently arrested and charged with a crime, or you are considering moving forward with a divorce, we will provide compassionate and reliable counsel so that you can move forward with confidence.
Dealing with a legal issue is never easy, regardless of the type of situation it may be. It's important that you seek the assistance of experienced attorneys to ensure you are navigating the legal system properly and in a way that helps your case— not in a way that could harm it or risk your rights and freedom.
We truly care about helping you through whatever difficult times you're facing and have a genuine desire to help you find the right solutions to move past them. You should never take on legal processes without experienced counsel on your side. Reach out to us at Guntersville Law, LLC, and put our knowledge and skills to work for you.